Whether you're hitting the open road for a leisurely cruise or simply spending more time in your car keeping up with a fast-paced summer, you want your vehicle at its best when it comes to safety, style and comfort.
The change of seasons is a great time to give your car some special attention to ensure you can confidently roll right through summer. Start by running through a checklist to ensure your car's safety features are in good working order. Test headlights, tail lights and turn signals, and check fluid levels, topping off or replacing as needed. Also be sure tires are properly inflated, and inspect seat belts for any imperfections that may hinder performance.
If you're going to arrive safely, why not go in style, too? Keeping your car sparkling clean not only protects finishes inside and out, it's the easiest way to make your ride look great. Let your personality show with subtle touches like seat covers or license plate wraps bearing your favorite sports team or college.
And don't forget comfort. Have visors ready to block harsh sun rays, and be sure your air conditioner is ready to deliver a refreshing blast of cool air. Add an air freshener with a subtle summery scent, and don't forget to throw a light blanket in the trunk so you're ready when a cool evening breeze kicks up.
Make the most of your summer on the move with these ideas that make caring for your car a cinch.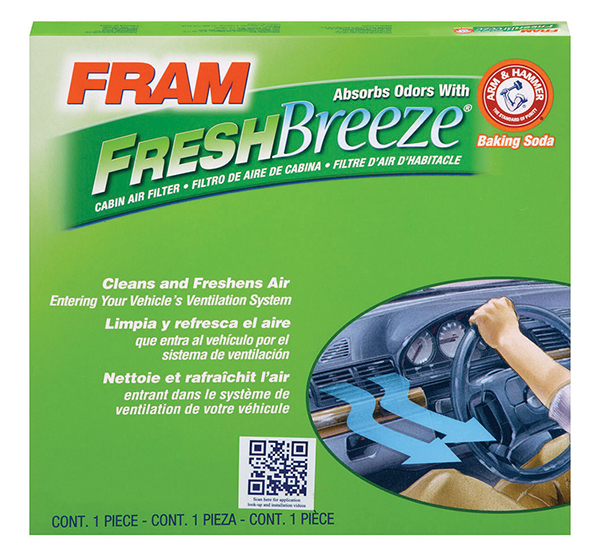 Freshen up your ride
Allergens are everywhere. In fact, the air in your car could be up to six times dirtier than the air outside. If you can't remember the last time you replaced your car's cabin air filter, pick up a FRAM Fresh Breeze cabin air filter and do some quick and easy DIY — in as little as 15 minutes — to protect your family from breathing dirt, dust and allergens. Visit FRAMFreshBreeze.com for simple instructions and to find the right cabin air filter for your family's vehicle.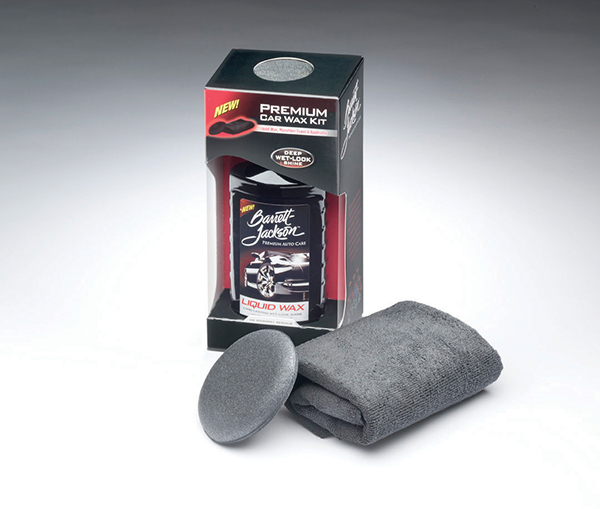 Style that shines
Now you can achieve the million dollar look of Barrett-Jackson auctions at home. Barrett-Jackson's new Premium Auto Care line includes washes, waxes and detailers formulated with synthetic hydrophobic polymers for easy application and genuine Carnauba wax. Learn how you can achieve this long-lasting finish and brilliant deep wet look shine at www.barrett-jacksonautocare.com. Barrett-Jackson Premium Auto Care products are available at fine retailers nationwide, including Pep Boys, Walmart, Menards and select Home Depots, and through online retailers including Amazon.
Road trip ready
A road trip is a fun way to enjoy a summer getaway, while providing ultimate flexibility to keep your own schedule and pace. Protect your vehicle and your own safety by following these recommendations from the Car Care Council and complete a thorough pre-trip checklist before hitting the road:
Check the brake system, and make sure the battery connection is clean, tight and corrosion-free.
Check filters and fluids, including engine oil, power steering and brake and transmission, as well as windshield washer solvent and coolant. Dirty air filters can waste gas and cause the engine to lose power.
Check hoses and belts that can become cracked, brittle, frayed, loose or show signs of excessive wear. These are critical to the proper functioning of the electrical system, air conditioning, power steering and the cooling system.
Check the tires, including tire pressure and tread. Underinflated tires reduce a vehicle's fuel economy and uneven wear indicates a need for wheel alignment. Tires should also be checked for bulges and bald spots.
Check that the gas cap is not damaged, loose or missing to prevent gas from spilling or evaporating.
Easy ways to accessorize your ride
Simple accessories can add fun and function to your daily commute or a summertime trek across the state. Keep these auto additions in mind and you'll be stocked up for wherever the road takes you.
Seat covers. A day at the sandy beach or a messy camping trip is no match for a seat cover. Available in a variety of colors to suit individual styles and preferences, seat covers not only protect your upholstery from harsh pool chemicals or gritty sand, they also shield your skin from hot, sun-soaked materials.
Floor mats. Make cleanup simple with quality floor mats. Especially helpful for families, they help reduce floor messes with a simple shake or a quick vacuum.
Trash can. Trips big or small can bring about plenty of trash. Have a handy place to stash it with a convenient receptacle. Options include units that fit within cup holders, tie around the head rest and even clip to the interior door.
Photo courtesy of Getty Images (family in car)
SOURCE:
FRAM Fresh Breeze
Barrett-Jackson