How networking can build your business
Business is built on relationships. For many entrepreneurs whose small businesses are thriving, successful networking is one of the most common threads.
Making connections and building relationships are among the most beneficial aspects of networking with other small businesses, according to more than half of the respondents in a survey by The UPS Store. This is especially true among younger business owners, who are more likely than their older counterparts to take advantage of networking opportunities with fellow small business owners.
Not only do they crave these connections, 61 percent of small business owners say they want to establish in-person relationships. Attending networking and meetup events is a great way for entrepreneurs to form new relationships, share experiences and celebrate their hard work. In honor of National Small Business Week, The UPS Store will offer several networking events to facilitate small business connections. The following tips can help small business owners make the most of networking events.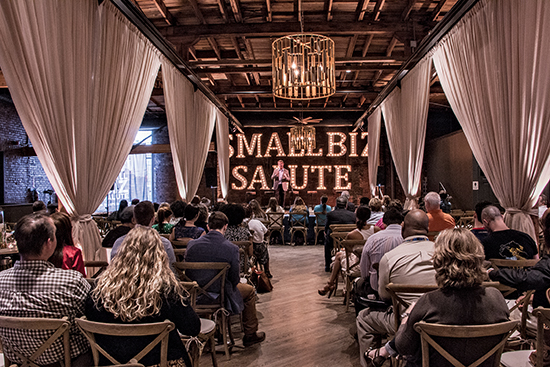 Practice your "elevator pitch." When introducing yourself, be prepared to give a brief explanation of your business, boiled down to a couple of sentences. Be sure to include your business name, the solution you provide and anything that makes you unique. The key is to deliver enough context that others can engage in meaningful conversation, while keeping it succinct enough that you have plenty of time to listen. If you think your elevator pitch is perfected, submit a 90-second video describing the business or idea to enter The UPS Store national Pitch Off contest at theupsstore.com/pitchoff for a chance to win $10,000.
Be prepared to participate. Successful networking is as much about giving as it is receiving. Ask open-ended questions and be prepared to listen to what others are saying. Actively participating not only leads to more productive conversations, it helps build stronger relationships
Embrace the competition. It may feel counterintuitive to forge a relationship with a direct competitor, but there's some obvious benefit to trading notes with someone who is operating in your market from a similar vantage point. Remember, while neither of you is going to give up proprietary information, a respectful dialogue may get your wheels turning to think about solving a problem in a new way.
Represent your brand well. A networking event is intended to be social, but it shouldn't be treated casually. You are every bit the face of your business in this setting as you are within your business walls. Dress the part and present yourself as you would to potential customers. Make sure you have updated business cards, as 75 percent of survey respondents said they are the most common marketing tool used to promote their business, and any other printed materials such as brochures or fliers that showcase your business.
Retain your newfound knowledge. After meeting a handful (or more) of new people, all the faces and names can run together. When you get back to your desk, take some time to make notes on everyone you met. Include pertinent contact information and details of your conversation, areas where the connection may be fruitful in the future and any immediate follow-up.
Find networking opportunities and more ideas to grow your small business at theupsstore.com/smallbizsalute.
Photo courtesy of Getty Images (business people socializing)
SOURCE:
The UPS Store