Spring is just around the corner, and that can mean only one thing – it's time for high school students to get creative and start planning how they'll ask that one all-important question: "Will you go to prom with me?"
The go-to destination for prom and formalwear expertise, Men's Wearhouse, established March 11 as National Promposal Day, a day where high school students across the country can celebrate their creativity by sharing their unique and often elaborate proposals to ask each other to prom.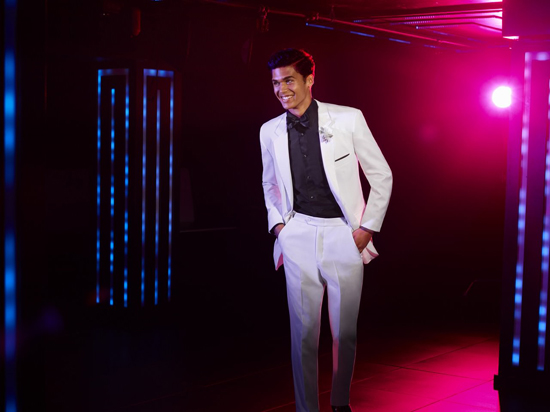 This year, Men's Wearhouse has collaborated with Snapchat to create a custom prom-themed Snap Ad game and filter that gives teens a fun, interactive platform to celebrate National Promposal Day. Available exclusively on March 11, this filter will give students another opportunity to celebrate the day and help them "pop the question."
To spread the news, Men's Wearhouse teamed up with social media superstars Dylan Jordan, Summer McKeen and last year's Prombassador, Brent Rivera.
"Prom is such an exciting part of high school," said Summer McKeen, a YouTube vlogger best known for her lifestyle, beauty and fashion content. "It's really cool that Men's Wearhouse is inspiring everyone to make the day as special as possible, beginning with the promposal."
Students who participate in National Promposal Day are encouraged to share their promposal experiences throughout social media by using the hashtag #NationalPromposalDay. You can also check out a special promposal video on YouTube starting March 11 in which Dylan Jordan and Summer McKeen, with help from Brent Rivera, showcase their own epic promposal.
Once the question is asked and the planning is underway, prom-goers can find everything they need for the perfect prom night at menswearhouse.com/prom.
SOURCE:
Men's Wearhouse