Football season is back, and that means it's time to stock up on all the tailgating essentials. Nailing the food lineup is key because few things can ruin a good game like getting "hangry" before kickoff.
This year, kick your game up a notch with simple tailgating recipes that bring the perfect blend of flavor and heat. These easy recipes will get you enjoying the festivities in no time, whether you're tailgating at the stadium or homegating on your couch.
No matter which team you and your friends are rooting for, there's one thing that all football fans can agree on: wings are the MVPs of game day. Wings have been holding the line ever since 1964, when Frank's RedHot was the key ingredient in the first-ever Buffalo wings.
After all these years, there's a reason wings keep their defending champ status: they're easy to make and a surefire way to deliver that classic Buffalo flavor. Just bake the wings for half an hour to get that crispy coating, toss with your two-ingredient buffalo sauce and you're all set. Serve them up with blue cheese dressing and celery sticks and you'll be on your way to the ultimate tailgate.
In order to make sure you've got the win locked in, have more than one play in your back pocket. Turn to another tried-and-true, one-pot classic: chili.
Don't overthink it – all you need to do is brown some ground beef, add some onion then crushed tomatoes, beans, hot sauce and seasoning. All you need is 15 minutes to build flavor and you're good to go. Even easier, let your slow cooker do the work. Finish it off with shredded cheese, scallions, sour cream and more hot sauce, and you'll have the hearty chili you need to keep the tailgate going strong. Enjoy your chili on its own or spoon it on top of hot dogs, nachos and whatever else you have on your plate.
For more tailgate tips and great-tasting game day recipes, visit franksredhot.com/recipes.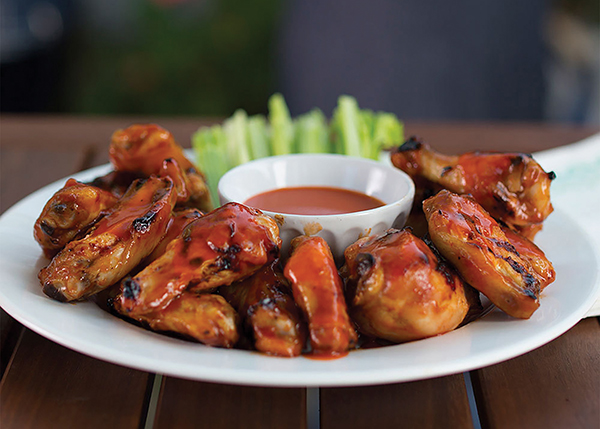 Buffalo Chicken Wings
2 1/2    pounds chicken wing pieces
1/2       cup Frank's RedHot Original Cayenne Pepper Sauce
1/3       cup butter, melted
blue cheese dressing
celery sticks
Heat oven to 450° F.
In foil-lined pan, bake wings 30 minutes until crispy, turning once.
In bowl, combine sauce and butter.
Toss wings in sauce to coat completely.
Serve with blue cheese dressing and celery sticks.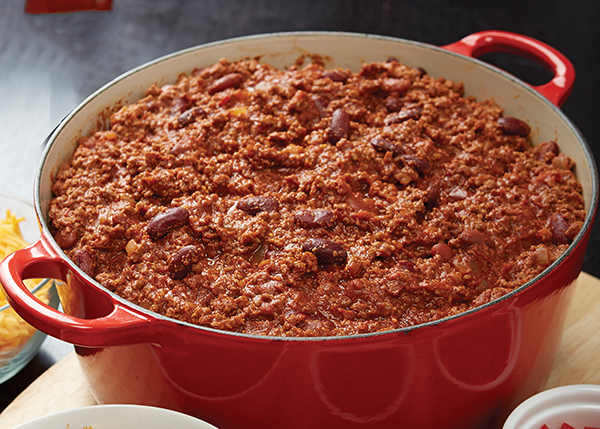 Chili
2          pounds ground beef
1          large onion, chopped
1          can (28 ounces) crushed tomatoes in puree
1          can (15-19 ounces) kidney beans, undrained
1/4       cup Frank's RedHot Original Cayenne Pepper Sauce
2          packages (1 1/4 ounces) chili seasoning mix
shredded cheddar cheese (optional)
scallions (optional)
sour cream (optional)
In large, nonstick pot, cook beef until browned.
Add onion; cook 3 minutes. Drain.
Stir in tomatoes, beans, sauce and seasoning mix. Heat to boiling. Stir often.
Simmer, partially covered, 15 minutes, or until flavors are blended. Stir often.
Garnish, as desired, with shredded cheddar cheese, scallions and sour cream.
SOURCE:
Frank's RedHot