When the school bells start ringing, putting wholesome and tasty family dinners on the table can get a lot harder to schedule. These simple, seasonal recipes – from one-pot taco skillets to sheet pan pork tenderloin – can help you own the school-year dinner routine.
With all the cleanup time you'll save, visit McCormick.com or find McCormick on Facebook and Pinterest for more family-friendly recipes that will earn you A-plus grades all around.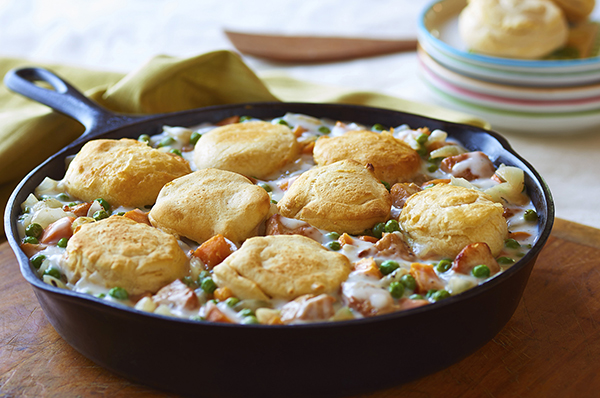 Store-bought rotisserie chicken, refrigerated biscuits and an oven-proof skillet can make this comfort food favorite a weeknight reality. Chicken stock mixed with a blend of seasonings adds savory richness to the sweet potatoes and peas for a meal that warms you inside and out.