Festive fun and baking holiday treats go hand-in-hand, and these Christmas Tree Cheesecake Brownies provide a perfect way to enjoy a holiday tradition in the kitchen with loved ones.
Decorate your own version using green and white frosting, sprinkles of your choice and candy canes for "stumps" in the tree-shaped sweets.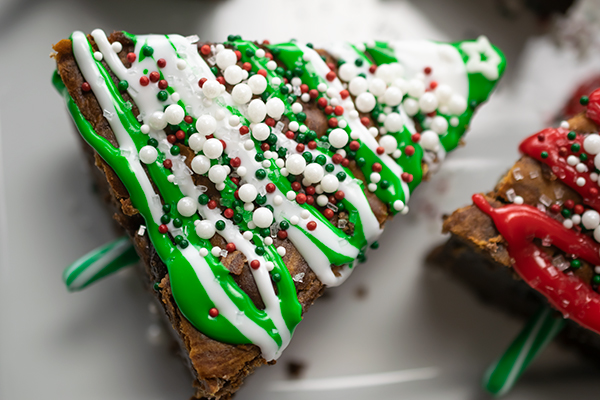 Join Our Free Weekly News
Get New Recipes, Parenting Tips and Health Advice Weekly in Your Inbox
Raising a healthy family is very important and we'd like you to join our weekly newsletter to get our family life tips delivered directly to you to enjoy at a time that is convenient for you.